Today propane is the market leader in alternative fuels for the automotive sector and powers more than 14 million vehicles in more than 50 countries. Propane provides fleet managers with a cost-effective, clean, safe and reliable alternative fuel. With few modifications to the engine, virtually any gasoline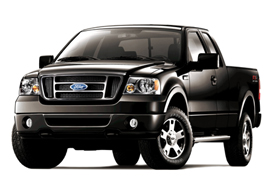 engine can be converted to run on propane. Vehicles can be equipped to operate solely on propane or to switch between propane and gasoline.
A Healthy Environment
The U.S. Department of Energy projects that propane will be the leading alternative vehicle fuel in the 21st century. Local government and private sector fleets will soon be required to purchase alternative-fueled cars and trucks in an effort to reduce harmful emissions.
Tests conducted by the EPA show that propane vehicles can produce 30-90 percent less carbon dioxide and about 50 percent fewer toxics and other smog-producing emissions than gasoline engines. Propane is listed as an approved alternative fuel in the Energy Policy Act of 1992.
Propane Performance
Of all the alternative fuels available, propane offers the best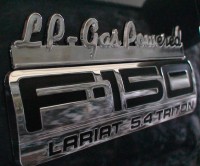 mix of vehicle driving range, durability and performance. Many fleets have reported 2 to 3 years longer service life and extended intervals between required maintenance. Spark plugs from a propane vehicle last from 80,000 to 100,000 miles and propane engines can last 2 to 3 times longer than gasoline or diesel engines.
Safety
Propane is a remarkably safe fuel to handle, use and store. Propane is non-toxic, unlike gasoline, diesel, methanol and ethanol. If a propane storage tank should ever leak, there would be no contamination danger to the surrounding soil and water. Not only do Propane tanks have shut off devices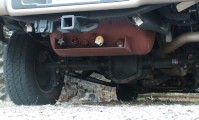 that will not allow the tank to be over-filled, but they are also constructed from carbon steel under a code developed by the American Society of Mechanical Engineers.
Tax Credit
New or used gasoline and diesel vehicles that are converted to propane will qualify for the Alternative Motor Vehicle Tax Credit. For more information, go to www.irs.gov.